---

Basics
The ERDM is based on a dynamic web module that adapts to different browsers and window sizes – including, for example, tables and smartphones. While providing full functionality, the usability of the ERDM is constrained on a mobile device; the map should be explored on a bigger screen.
Navigating the ERDM is straight forward. On a touch screen, you can drag the map, pinch to zoom in and out, and tap to select content – as you would in other modern, map based applications. With a mouse or touchpad, click, hold, and drag to maneuver. To zoom, you can pinch on a touchpad or hold 'Command' (Mac)/'Control' (Windows) on your keyboard and turn your mouse wheel.
Click the circled arrow to hide the left side bar.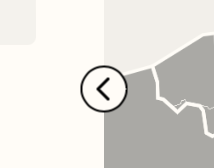 You can adjust the overall size of the controls – including the menus and legend – when you zoom in and out of the website itself. On Safari for Mac, for example, this can be done by holding 'Command' (Mac)/'Control' (Windows) on your keyboard and click '-' (reduce) or '+' (enlarge).
---

Screenshots and prints
To use visualisations from the ERDM in presentations, papers, and reports,* you can make screenshots or use the pre-configured "Print function" on the ERDM.
Current versions of MacOS have a pre-installed app for taking screenshots – which is of the same name. Screenshots can also be taken with different shortcuts. Learn more.
Current versions of windows also offer pre-installed apps and shortcuts to take screenshots. Learn more.
The print function of the ERDM arranges the dynamic content of the website into a single, printable PDF.** You may chose to print only the map view with your selected data visualisation(s) or map view + full regional profile. The latter option is automatically generated once you select an individual region or compare two regions. 
* Please make sure to quote the correct, underlying dataset when using a data visualisation from the ERDM.
** Please note that the newest version of the Firefox browser does not support the Print-function of the ERDM. We expect this problem to be fixed with future updates of Firefox.